Pluck Business Solutions - Big Business Tech for Your Small Business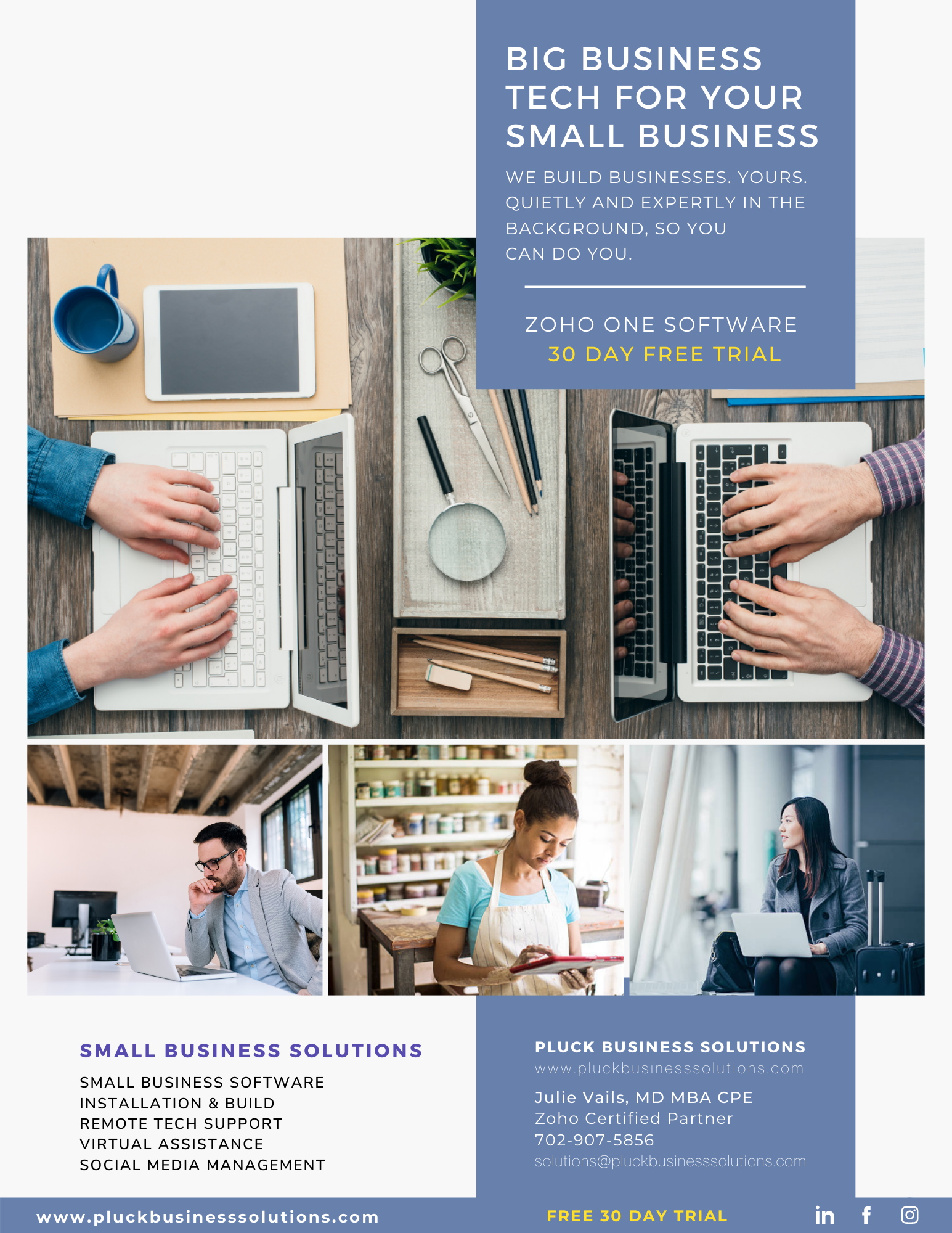 Announcements

Price Adjustments

We are truly grateful to all of first-year clients🙏🏼. We hope you have enjoyed our super low introductory rates. As our gift, existing clients may buy up to 50 hours of VA and/or ZAS hours at today's price when purchased before February 28. Click the

Welcome! READ ME FIRST!

Hello and Welcome to Our Client Community! We've collected a few important notes for you to help navigate through this portal. We are so excited to be a part of your team and are here for you! CLIENTS - Please sign in for additional access and information.
Related Articles

Pluck Business Solutions' FOUR Client Portals

There are FOUR PBS client portals. Each is unique and has it's OWN username and password. We suggest you use the same for each. Please BOOKMARK each link using your Zoho Mail Bookmark extension for easy access in the future. ...