Pluck Virtual Assistance - Why Use Pluck Business Solutions?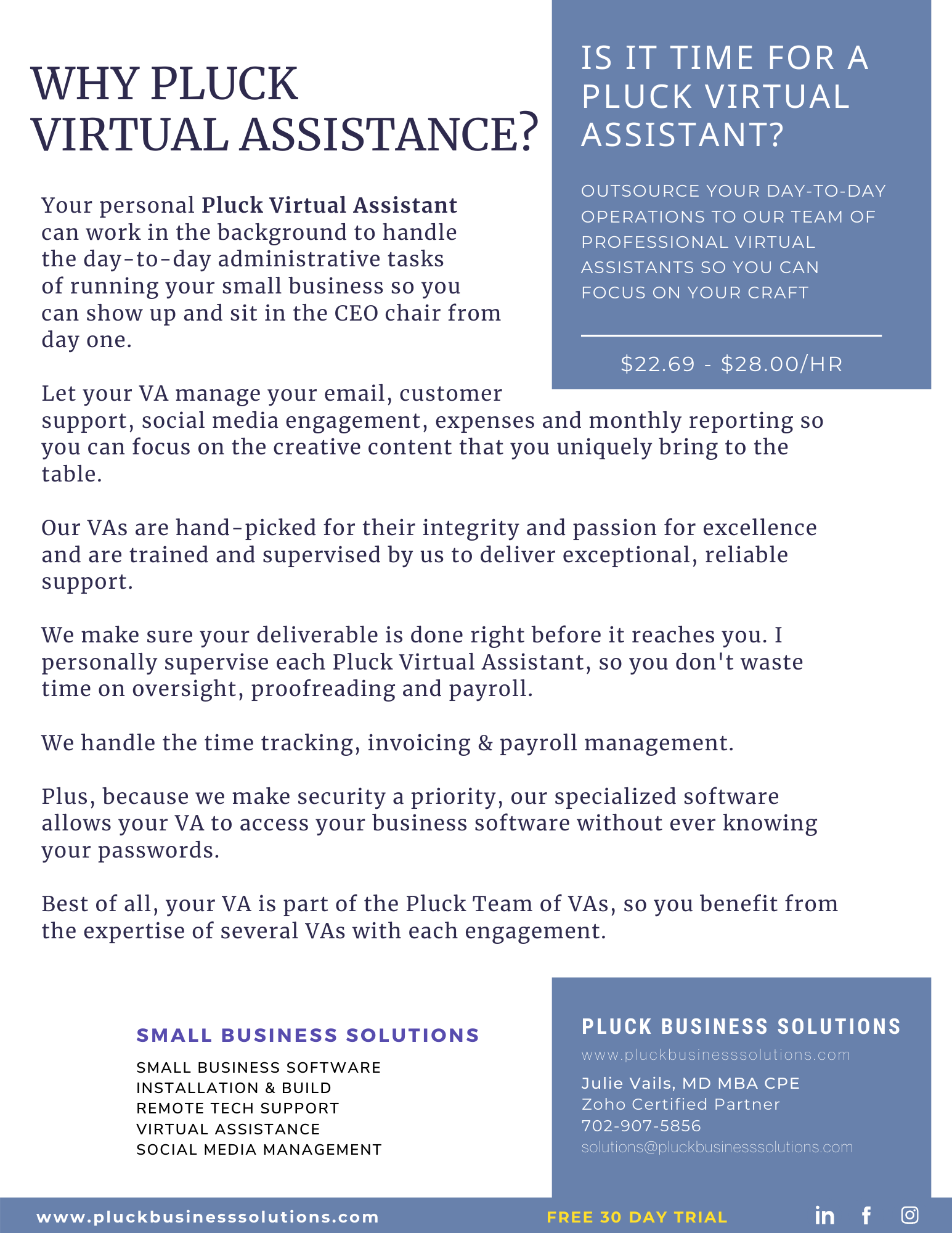 Announcements

Price Adjustments

We are truly grateful to all of first-year clients🙏🏼. We hope you have enjoyed our super low introductory rates. As our gift, existing clients may buy up to 50 hours of VA and/or ZAS hours at today's price when purchased before February 28. Click the

Welcome! READ ME FIRST!

Hello and Welcome to Our Client Community! We've collected a few important notes for you to help navigate through this portal. We are so excited to be a part of your team and are here for you! CLIENTS - Please sign in for additional access and information.